Chloe's starting college, which is bringing the usual life changes. New classes, new friends, new tendency to uncontrollably transform into a dragon…
What? That doesn't happen to everyone?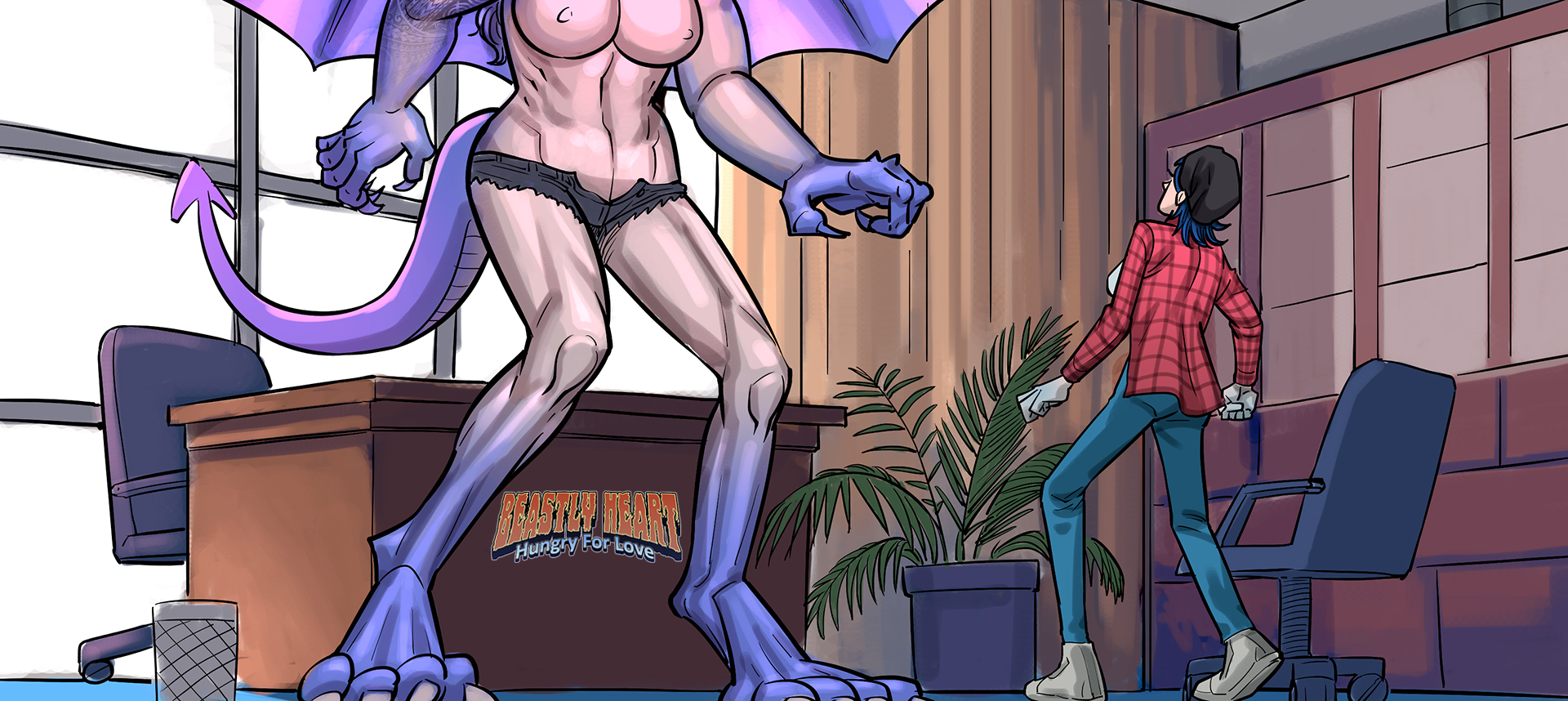 Synopsis: It's only the first day of Chloe's junior college semester and she's already looking forward to the end of it. Being the shy kid in the corner has always been her thing, so when she finds herself transforming into a dragon in the middle of biology 301, she does everything in her power to remain unnoticed and figure out what's happening. No matter how hard she tries to convince herself that it's only a dream, fate instead pushes her deeper into a world full of surreal new changes waiting around every corner…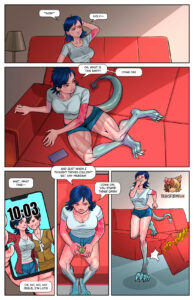 Tags: transformation, lesbian, sex, female dominant, ass expansion, hip expansion, breast expansion, hair growth, clothing fetish, scalie, dragon transformation, dragon girl, monster girl, long tongue, height increase, female muscle, muscle growth, giantess
Pages: 15 + 1 cover
Written By: DeLonge
Artwork By: Sedna Studio – LRC
Release Date: May 16th, 2021
Issue Link: Beastly Heart: Hungry For Love
To download this and all of our other transformation comics, just purchase a 1-month membership to Transform Fan!
ALSO: